F8 was held yesterday. Mark Zuckerberg stressed that the firm will keep promoting Internet.org and Free Basics during the conference.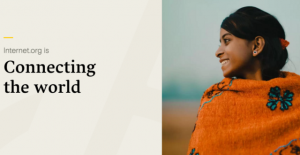 He did not reveal the development of Free Basics. However, Ime Archibong, director of product cooperation and Emeka Afigbo, manager of African product cooperation implied Free Basics did not meet the expectation.
It is well known that Facebook released the Free Basics in 37 countries around the world. It quit Egyptian and Indian markets recently as the local departments and internet radical people assumed Facebook violated the Network Neutrality.
Archibong announced on F8 that there are 25 million people using Free Basics service so far. It increased by 6 million people in comparison with the data in January.
Afigbo claimed that 50 % of 25 million users purchased the traffic within 30 days they experienced Free Basics. This figure excited the team.
However, Free Basics service only cover 1.67% of the potential users in 37 countries. It was failure to Facebook.
Some of potential users who live in relatively developed regions can access to internet. Therefore, they have no need to use Free Basics service.
Facebook has chance to obtain more users for Free Basics in those countries. The 50% conversion rate still attracts many operators and merchants.
Facebook introduced a series of new tools to help Web developers optimize websites,such as Free Basics emulator. During its Beta testing phase, Free Basics emulator attracts 500 developers.
Free Basics service won't bring financial burden to Facebook. The cost goes to the operators who cooperated with Facebook. Each of new Free Basics user will be one of Facebook's membership among 1 billion users.