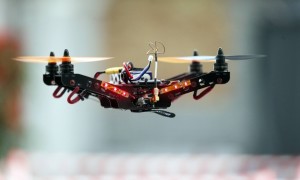 Easy Jet has plans to start using drones for faster safety inspections from 2016.
The budget airline hopes to lessen the time of flying is out of action with the new programme. This plan will be available in i2016.
In the meanwhile, the company is working on a new trial 3D printing which producing replacement aircraft cabin parts. Easy Jet's new generation engines will also incorporate 3D printing.
Except for these new improvements, the airline has completed the test both on a new iPhone app and the Apple Watch.
Carolyn McCall, the chief executive of Easy Jet said, they have made great improvements dealing with drone technology which successfully tested automated drone inspections of aircraft. On the other hand, they have also approved to cooperated with Airbus for an inflight prognois tool. These technical support are in the hopes of avoiding delays due to technical issues.
Carolyn McCall pointed out the new application is to enhance the reliability of aircraft and gradually improve the passengers' experience. They have been experimenting in digital improvements in which iPhone App, their bespoke Apple Watch APP and a new digital self-control tool that allow the passengers to book their accommodation and flights in event of flight disruption.
The Head of Engineering of EasyJet Ian Davies also stated that the application of these advanced technologies helps the engineering and digital team to challenge more skill tasks and to cut down the cost of operation which attributes to low fares, fewer delays. These improvements helps their company to maintain their industry leading punctuality for the passengers.
Safety is top priority issue to concern. Their new technologies will be used with the support of experienced records. The safety records will be tested by the engineering and flight crew.