With the influence of McDonald's Japanese branch presented Pokémon Go toy as a gift in Happy Meals, its share increased by 23% which was almost up to the raising limit.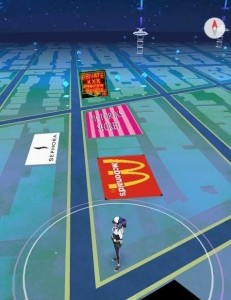 McDonald's Japanese branch has been cooperating with Nico Puchi since last Friday to present Pokémon Go toy as a gift in Happy Meals. This action led to an 23% increase of McDonald's share today. The increase rate was the biggest one-day gain since July, 2001.
In the meanwhile, Nintendo also profited with a share increase of 13% today. The market value of Nintendo reached overfulfil $39 billion, ranking ahead of Sony.
Besides presenting Pokémon Go toy, McDonald also sponsored Pokémon Go with other means. Quoted from Gizmodo, McDonald's will sponsor this game with the means of Pokéstop and Gym.
Some players found the logo of McDonald's in Pokémon Go's code, showing Sponsored.MCDonalds.
The confirmed source claimed that such sponsorship plan will be carried out in some Asian country. Each of McDonald's in that country will be Pokéstop or Gym for Pokémon Go.
It is unclear which country will be selected. It is possibly in Japan. Pokémon Go originated from Japan. Pokémon Go is under release in Japan so far which made players angry.
John Hanke, CEO of Niantic company, stated it considered carrying out the sponsorship plan for Pokémon Go, such as the fix retail stores or vending machine of designated sponsors.
To urban players, McDonald's is easy to access and with free Wi-Fi. It sounds a attractive boon.