It is reported that all of Netflix subscribers need to pay $9.99 per month if they wish to watch its on-demand contents, unless it increases subscription fee again. In May, a great amount of existing subscribers will see their subscription fee increasing from $7.99 to $ 9.99.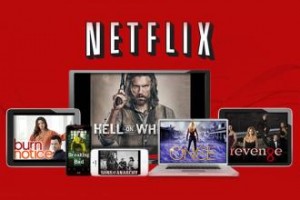 In fact, Netflix new subscribers started paying $ 9.99 per month to enjoy its service since last October. In May, 2015, Netflix announced to increase subscription fee from $7.99 to $ 8.99 for new subscribers. It promised that it would extend another 2 years for the old subscribers for charging $7.99 per month.
Its promise will be due next month. Netflix old subscribers have to pay $ 9.99 per month in accordance with its new charging standard. Netflix claimed that it will send emails to the related subscribers to notify them for the price raise. It seems many of its existing subscribers forget the news concerning the price raise that made two years ago.
Many of Netflix existing subscribers will continue to use this service after the price raise. It sounds reasonable for them for pay $ 9.99 per month. But if Netflix increases the subscription feel to $ 14.99 or $ 19.99, the situation will be different.
The amount of movies that provided on Netflix is declining, however, its original contents attract its existing subscribers.
Morgan Stanley made a questionnaire survey recently " Who makes the best original shows or movies?" It turned out Netflix won more fans than HBO did.