According to the documents submitted to TSE by NTT Data on Monday, it claimed to acquire Dell IT service at $ 3.055 billion, reported at evening news on March 28, Beijing time.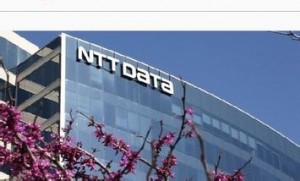 NTT Data pointed out in the documents that the acquisition is to strengthen its business in northern America market and further enhance cloud service and BOP service. There is no specific data of acquisition stated on the documents.
The documents showed that NTT Data will employ its current northern American and Indian 28,000 employees as a part of the acquisition.
This acquisition could be the biggest merger and transaction for NTT Data. The acquired IT service would help NTT to enhance its revenues that are out of Japanese market. Due to the population decrease and aging problems, Japanese economy got effected.
The predecessor of Dell IT service department was called Perot Systems. It was acquired by Dell with $3.9 billion in 2009. Perot Systems mainly offered technical consulting service for hospitals and government departments. It was considered as Dell's non-core business.
Dell is in debt after it acquired EMC. Selling its IT department could release some financial stress from the EMC acquisition.
Dell announced to acquire EMC with $67 billion in October, 2015 which was the biggest transaction in the worldwide technical market. Dell will be in $49.5 billion debt when the acquisition is completed.
It was reported in last November that Dell would sell about $ 10 billion non-core assets, including software and service. It turned out to be true.