Facebook subsidiary VR company Oculus hired former Hulu Senior Vice President Eugene Wei to manage its video services. Eugene Wei once worked for Flipboard as product chef before he joined Oculus. In the late of 90s, Eugene Wei had worked for Amazon for 7 years.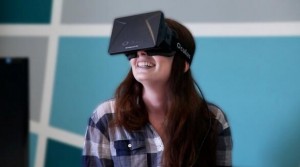 In fact, Eugene Wei has been working for Oculus since the last November according to the source of LinkedIn. However, Eugene Wei has just corrected his position information recently. He upgraded his Twitter profile and made out his current position as well.
VC investor Hunter Walk foundthe change of Eugene'sprofile. Hunter Walk posted the message concerning Eugene Wei's profile changes. So far, Oculus's spokesman confirmed Eugene Wei's post.
Facebook pays close attention to video services business and its VR business. Actually, Facebook starts promoting the 360 View contents through News Feed on social networking sites. In addition to this, Facebook even creates some specified VR contents by using its Oculus Story Studio office.
Facebook CEO Mark Zuckerberg implies regularly that he believes the VR technology could be the next most qualified consumption platform. Therefore, it is significant to obtain the Oculus video business.
The newest source indicated that Eugene Wei is reponsible for creating the new platform in Oculus video team. The new platform will be used to store the VR content and 360 View content. Eugene Wei and his team will focus on the developing of 360 View content which is the mainstream content Facebook will promote.