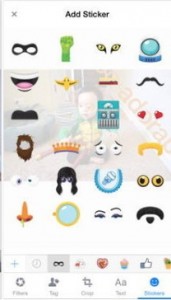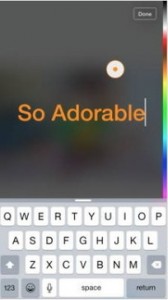 Even though Facebook launched a failed bid to get Snapchat some time ago, it has also introduced many features which are similar to the picture messaging service.
From the statistics, the latest update to its iOS app adds Snapchat-esque photo editing tools on Facebook. Thanks to this update app, the users can edit text, filters, and stickers to the photos when they upload them.
Those features have been tested by Facebook in its standalone apps. Those standalone apps are including Stickered and Slingshot. Therefore, Facebook is now apply those features to its core application.
A magic wand icon will be seen in the bottom corner by the users who used the update app after they have uploaded a photo. Then they could continue the next step as the instructions.
When they upload the photos, the photo editor menu will be showed to the users. It provides users the options for filters, applying text, tagging friends, crop tools and editing stickers as they need.
The reports implied that the update app will be released to the iOS users around the world soon. It won't take too long that the update app supports Android users in the near future.