Microsoft released the Xbox one becomes backwards compatible in via its official statement, and this feature will allow users to play Xbox 360 on the control panel.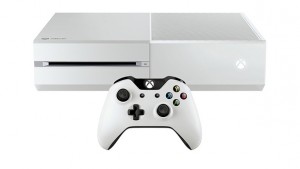 The players will have access to the Xbox 360 exclusive features as the digital titles and physical release will operate on the current-generation system.
As reported, the Microsoft company announced this news during its introduction of E3 2015 in Microsoft's Xbox press conference.
Its old generation games will support Xbox one features like screenshots and broadcasting, and the developers is easy with either to modify their software to make this possible or not. In another word, the developers don't have to modify the software to use this feature.
It is confirmed by the Microsoft representative that the Microsoft company won't charge the players to play the games if they have owned the games as he reported on stage of E3.
The Xbox Preview members can apply this feature of backwards compatibility from June 15. So you are a Preview member, you can experience its new feature now. And backwards compatibility will be free for everyone to experience this feature from the Christmas holiday. For further information of this new feature, please stay close to Microsoft news.