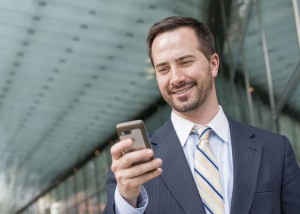 A sim card will be automatically connecting to the moblie phone internet and offering the high-quality signal is made to be on sale in the UK.
To solve the problem of hotspot around Britian that the connectivity is typivally weak, the Anywhere Sim card enables national roaming on the moblie phone.
Report from BBC news, the Anywhere Sim charges the customers 5p a minute for calls, 5p per SMS Tex and 5p per megabyte of data and the Sim card is limited to 3G for the time being.
Vodafone, EE, O2 and Three have faced much pressure from the UK government to provide national romaing to the customers, but they have resisted so far.
There are also disadvantages to Anywhere Sim service. For example, the users won't be able to swithc to another network during the mid-call and they must wait for the calls to cut out, after that they can move to a different operator.
Even though the customers who register for the basic service that enables to receive calls across the network, they are not able to use the dail-outs and date except on O2 system. Anywerhe Sim card will charge double when this is extended to include all operators.
The Lancashire-based is going to launchAnywhere Sim service within five weeks. They will sell the SIMS as pay-as-you-go mean on its own website, eBay and Amazon.