Safra Catz, CEO of Oracle received an annual paid at $56.9 million in 2015 fiscal year. She became the highest paid female director in US.
The figure was made by Bloomberg Pay Index.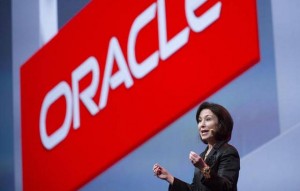 The Index counted the top 200 highest paid female directors among American listed companies and concluded their Pay Index in that year.
Besides regular stock bonus and $1 million basic salary, Catz was awarded with $10.5 million special stock right in 2015.
Ruth Parot, the CFO of Alphabet who used to work for Morgan Stanley was the second highest paid female director. She obtained the total amount of remuneration at $41.1 million, including $ 5 million setting-in allowance.
The third highest paid female went to ,Mary Barra who is the first female CEO in vehicle industry. She got $36.3 million last year. She once worked for GM as product development manager and was appointed as GM CEO in 2014.
There are 17 female directors ranked in the Bloomberg Pay Index, 15 of them are CEO of S&P 500 stock index companies.
Eric Hoffmann, vice president of Farient Advisors claimed that these female directors obtain relative higher pay as their salary is connected with companies performance.
Once the females work in the senior management group, their salary will be relatively higher than some male directors.
Catz was appointed as Oracle senior vice president in 1999. She even served as co-CEO and CFO. Catz is responsible for finance, manufacturing and legal affairs.
Catz's remuneration is the same as another Oracle co-CEO Mark Hurd's.