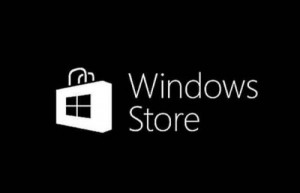 Windows 10 has been downloading over 270 million times so far. This feature could be considered as the most attractive one at Build 2016. Its downloading from January to late of March were 70 million times. However, Microsoft still keeps silent for the applications quantity of Windows 10 app store.
In November, 2014, Microsoft had 500,000 applications of Windows and Windows Phone at its app store. It increased to 669,000 by September of 2015. It sounded reasonable that Microsoft released its growth at Build 2016 as it is a open issue for developers. However, it did not.
Windows 10 made some improvement and its applications at app store has been increased. We should have heard some good news from Microsoft.
Microsoft's Universal Windows Platform(UWP) allows developers to edit applications which are compatible with many devices and different size of screen sizes. The applications which are made on the UWP-based will be able to run on Windows 10 PC/iPad, Windows 10 Mobile smartphones, Xbox One and HoloLens.
Despite it adds 100 applications at Windows 10 app store, its total applications could be 850,000 or even close to 1 million. Maybe Microsoft will release its data when the applications reach 1 million.
Considering Apple App Store and Google Play store reached over 1.5 million applications last year, Microsoft might not release its feature to avoid the comparison.
Comparing with its rivals, Windows app store needs to be improved a lot. Microsoft reaffirmed its application strategy is to let Windows applications run on various of devices.