Suntrust Robinson Humphrey analyst Robert Peck claimed that if Twitter fails to solve the problem it encountered, it might be acquired by other company in 2017, reported Bloomberg.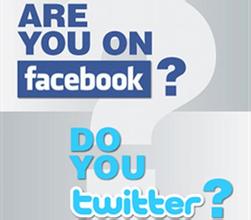 Report made by Peck stated that:"Twitter encountered trouble in user growth and its activeness declined. If this trend keeps going, it is inevitable that Twitter seeks for merger. Our survey showed that its performance in April and May did not do good jobs."
As the target of a merger, Twitter still has attractions. Peck insists its buy rating for Twitter shares. Peck assumed it will be acquired in 2017 if Twitter fails to improve the bad situation. Google, Facebook, Apple and even some traditional media companies are its potential purchasers.
Twitter encountered the brain drain recently. It is reported that some senior directors left the company. Peck considers it is in a worrying situation, especially that Facebook, Snapchat and Instagram all develop well in this field.
In the past year, Twitter's share price declined by 60%。 Now, the Wall Street analyst priced Twitter's average target price at $18, while it was closing at $15 on Monday.
By contrast, its average target price was at $ 47.83. Cowen and Company analyst John Blackledge only gave $ 38 for its share, while Peck priced at $44.
It was previous estimated that Twitter might be acquired in the beginning of this year. Twitter obtains 300 million worldwide users, however, it was exceeded by other social networking platforms. Even though the revenue keeps increasing, it is still hard to make profit.